What is First 5 Glenn County?
Register to Vote/Registrarse para votar:
You must be a registered voter at least 15 days prior to Election Day in order to be eligible to vote in an election. Remember to re-register whenever you move, change your name, political party affiliation or mailing address. Voter registration forms are available from the County Clerk/Elections Department, or online at the Secretary of State website.
Usted debe ser un votante registrado por lo menos 15 días antes del dia de las elecciones con el fin de ser elegible para votar en un elección. Recuerde volver a registrarse se mueve, cambia su nombre, cambia su afiliación a un partido político o dirección de envio. Los formularios de inscripción para votantes están disponibles en el Departamento de Elecciones del Condado o en línea en el sitio web Del Sercretario de Estado.
Breast Cancer Awareness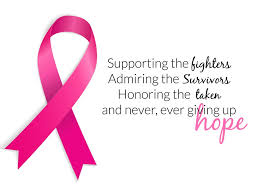 October is Breast Cancer Awareness Month. Did you know 1 in 8 women are at risk for having breast cancer? You are not alone, see a doctor and get checked!
Domestic Violence Awareness
October is Domestic Violence Awareness Month. Statistics show 1 in 4 women will experience domestic violence in their lifetime. Speak up and help stop the violence!
California Health Care has Open Enrollment through Jan 31, 2019!
Open enrollment runs through Jan. 31, but the deadline for coverage that starts Jan. 1 is this Friday, Dec. 22. Please spread the word via social media and newsletters to your partners and families. Covered California's toolkit can help you get the word out. It includes sample newsletter posts, social media posts, a fact sheet, and shareable videos. There is also printable material, including an enrollment guide, calculator and brochures in 13 languages.

Covered California offers free, confidential enrollment assistance by visiting www.coveredca.com/find-help/ or calling
1-800-300-1506. HERE'S TO YOUR HEALTH!