What is First 5 Glenn County?
ATTENTION FAMILIES
Due to the air quality in Glenn County following the devastation of the Camp Fire: ALL Glenn County Schools will be closed for the remainder of the week. Our office will also be closed. We will reopen Monday morning at 9:00 am. Please keep your children inside and stay safe.
Our office received the recommended N95 face masks and these are available to families in need.
Here are some tips to healthy foods to eat to help rid your body of the toxins from the smoke.
Camp Fire Information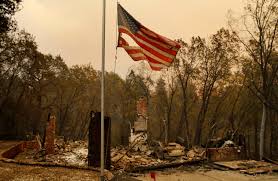 Our hearts go out to all of those affected by the Camp Fire. If you are unsure of what resources are available for children 0-5 and families please contact our office at (530) 934-6885 and we can help. Click the link below for Action News Now that is offering complete coverage with up to date information in regards to the fire. #CaliforniaStrong
Click the link below if you or a loved one are in need of housing due to the Camp Fire.
Click the link below for a list of resources available to evacuees.
Below is an article that may be helpful for so many evacuees that may have traveled through the smoke.
Little Learners Play Group Calendar
California Health Care has Open Enrollment through Jan 31, 2019!
Open enrollment runs through Jan. 31, but the deadline for coverage that starts Jan. 1 is this Friday, Dec. 22. Please spread the word via social media and newsletters to your partners and families. Covered California's toolkit can help you get the word out. It includes sample newsletter posts, social media posts, a fact sheet, and shareable videos. There is also printable material, including an enrollment guide, calculator and brochures in 13 languages.

Covered California offers free, confidential enrollment assistance by visiting www.coveredca.com/find-help/ or calling
1-800-300-1506. HERE'S TO YOUR HEALTH!